<style><!-- [et_pb_line_break_holder] -->#downarrow:hover {<!-- [et_pb_line_break_holder] -->transition: all 1000ms ease-out;<!-- [et_pb_line_break_holder] -->opacity:0.4!important;<!-- [et_pb_line_break_holder] -->#downarrow img:hover {<!-- [et_pb_line_break_holder] -->height:35px;<!-- [et_pb_line_break_holder] -->transition: all 1000ms ease-out;<!-- [et_pb_line_break_holder] -->}<!-- [et_pb_line_break_holder] -->.toggled {<!-- [et_pb_line_break_holder] -->display:block!important;<!-- [et_pb_line_break_holder] -->}<!-- [et_pb_line_break_holder] --></style><!-- [et_pb_line_break_holder] --><script><!-- [et_pb_line_break_holder] -->
ContactCloud is the World's First Account-Based Prospecting Tool
Building lists, expanding your audience, discovering new contacts—with ContactCloud, you can do it all in an instant. From account-based marketing to demand generation and beyond.
Our patented crowdsourcing model produces top-quality data, using external sources to validate accuracy while boosting productivity for you.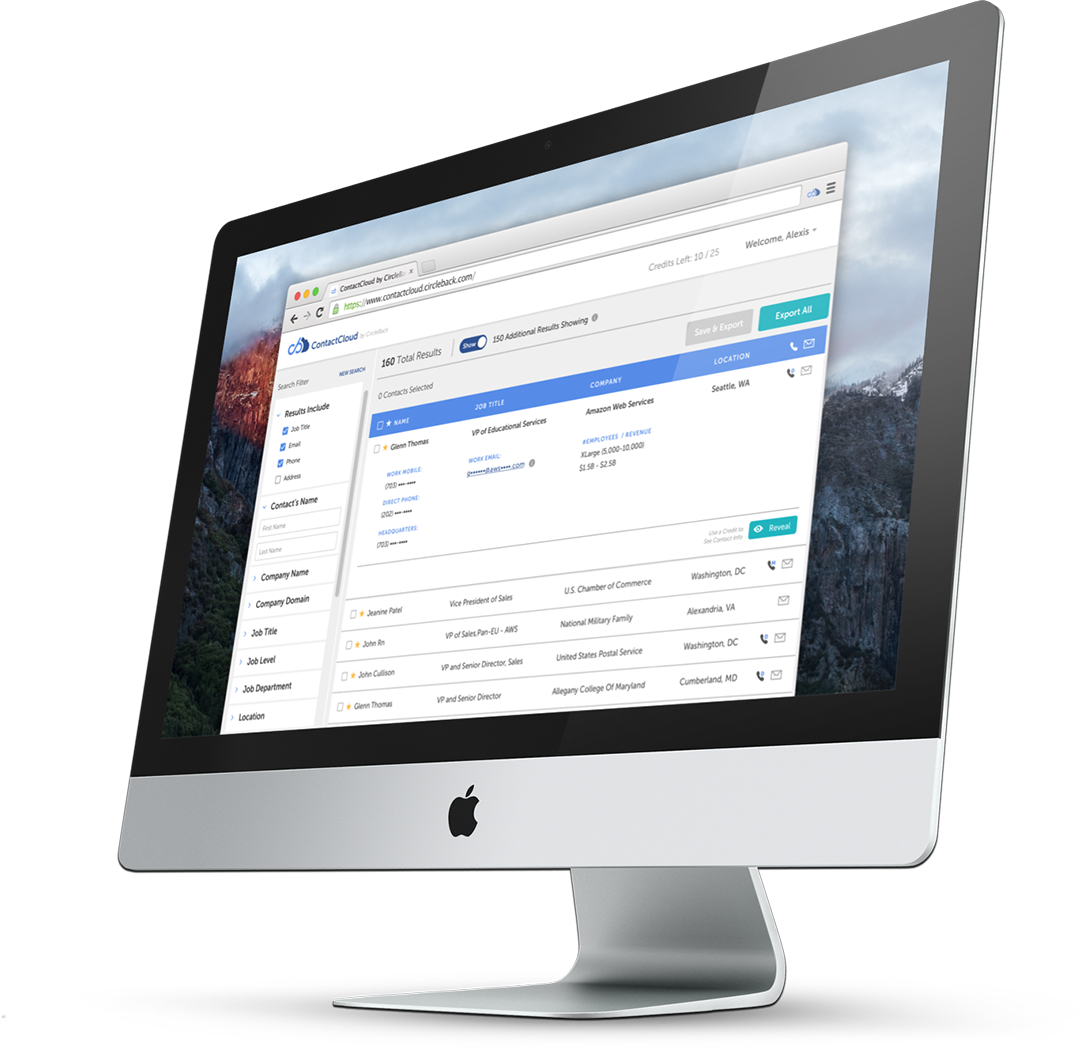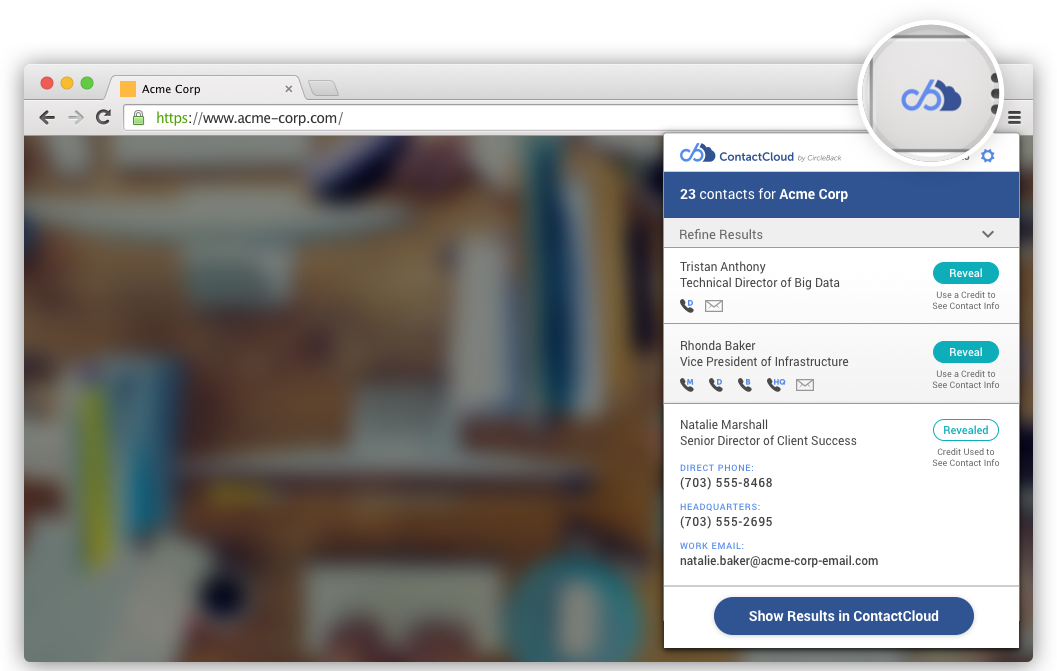 Discover contacts in context.
Great data is awesome, but it has to make sense with your workflow. The ContactCloud plug-in takes your days of searching through company websites from never-ending to effortless. Install the Chrome Plug-in, and then simply click the ContactCloud icon to reveal names, titles, and contact information for everyone that works there.
You're paying too much for your prospects.
By connecting your work email to the ContactCloud engine, you're contributing signals that enhance data coverage and accuracy. In return, you get FREE, unlimited access to the entire database for prospecting.
This is why you should be using ContactCloud:
We use a proprietary intelligence engine to update all records on a daily basis. And that means higher accuracy and better quality for you.
Whether you're targeting a large audience or a single account, ContactCloud's intuitive search makes it easier to find exactly who you're looking for.
Building lists, identifying targets, keeping up with slippery prospects. ContactCloud does what you need it to—integrating seamlessly into your workflow.
Hours of search become minutes of workflow with ContactCloud's effortless interface. Whether using the web tool or our Chrome Extension (or both), you'll work smarter than ever.
"I've been trying to find the contact information for a particular person at a company I've been trying to sell to for a while. one search on CircleBack's ContactCloud, and voila – the phone number no one else had."
Lorraine — a ContactCloud user
Start prospecting with ContactCloud!
Better data. Increased workflow productivity. Quality prospects.
That's the power of the CircleBack ContactCloud.